Elegant, modern, easy-to-use testing software.
Designed to support every stage of exam design, planning, and delivery.
Yardstick Measure™ is designed to support every stage of exam design, planning, and delivery.
From item generation and blueprinting to candidate booking and collusion detection, Measure™ is your exam delivery powerhouse.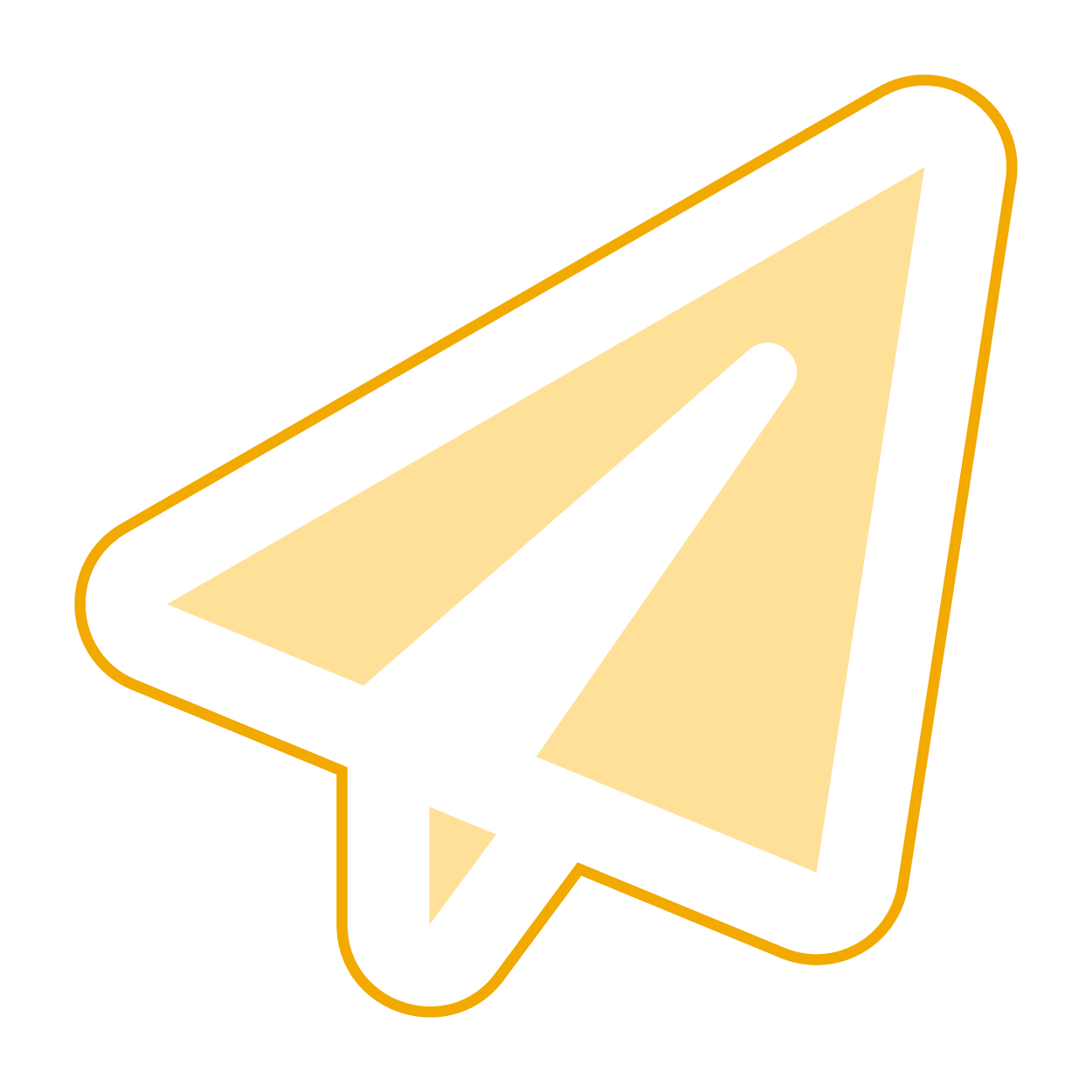 Exam delivery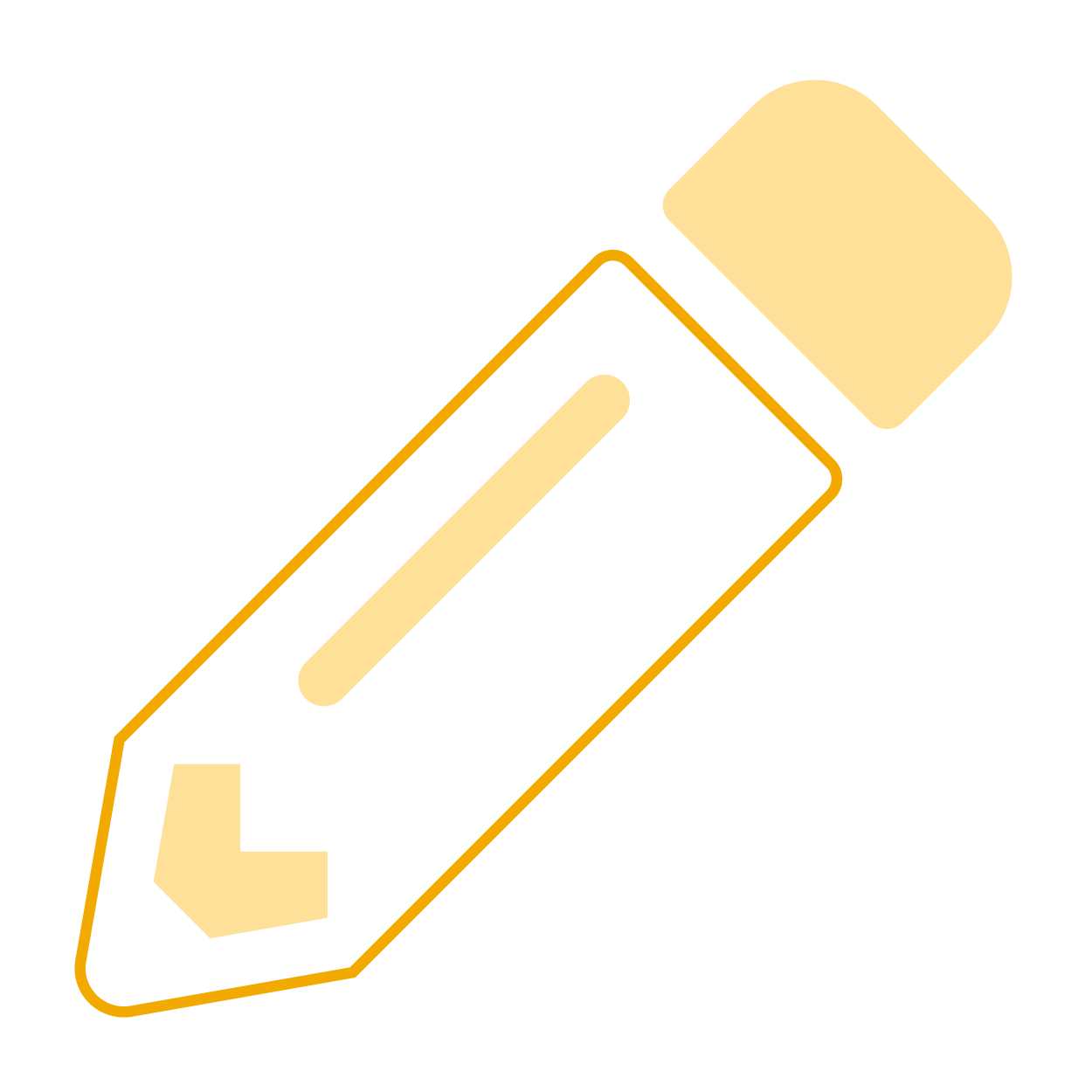 Item authoring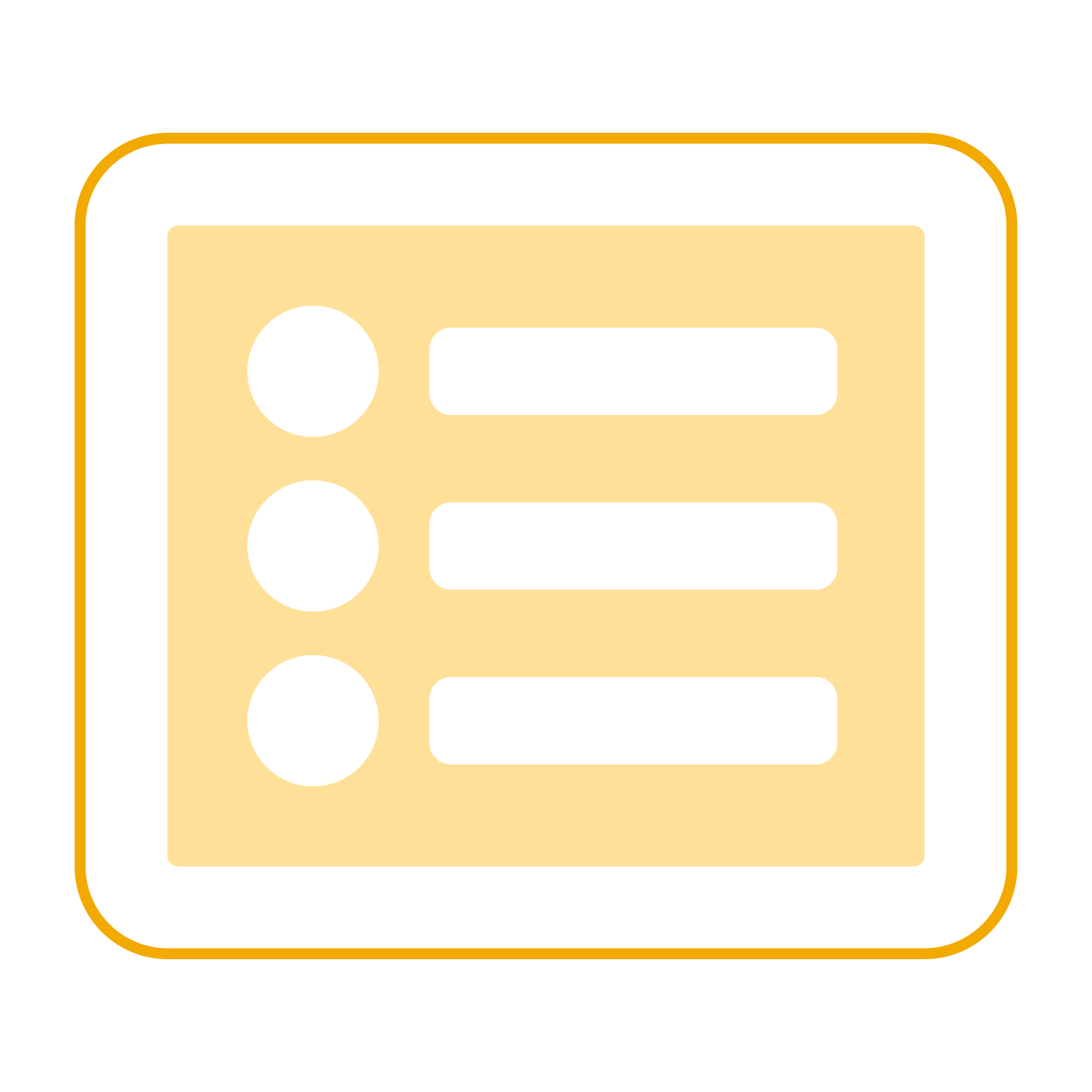 Item banking

Flexible exam creation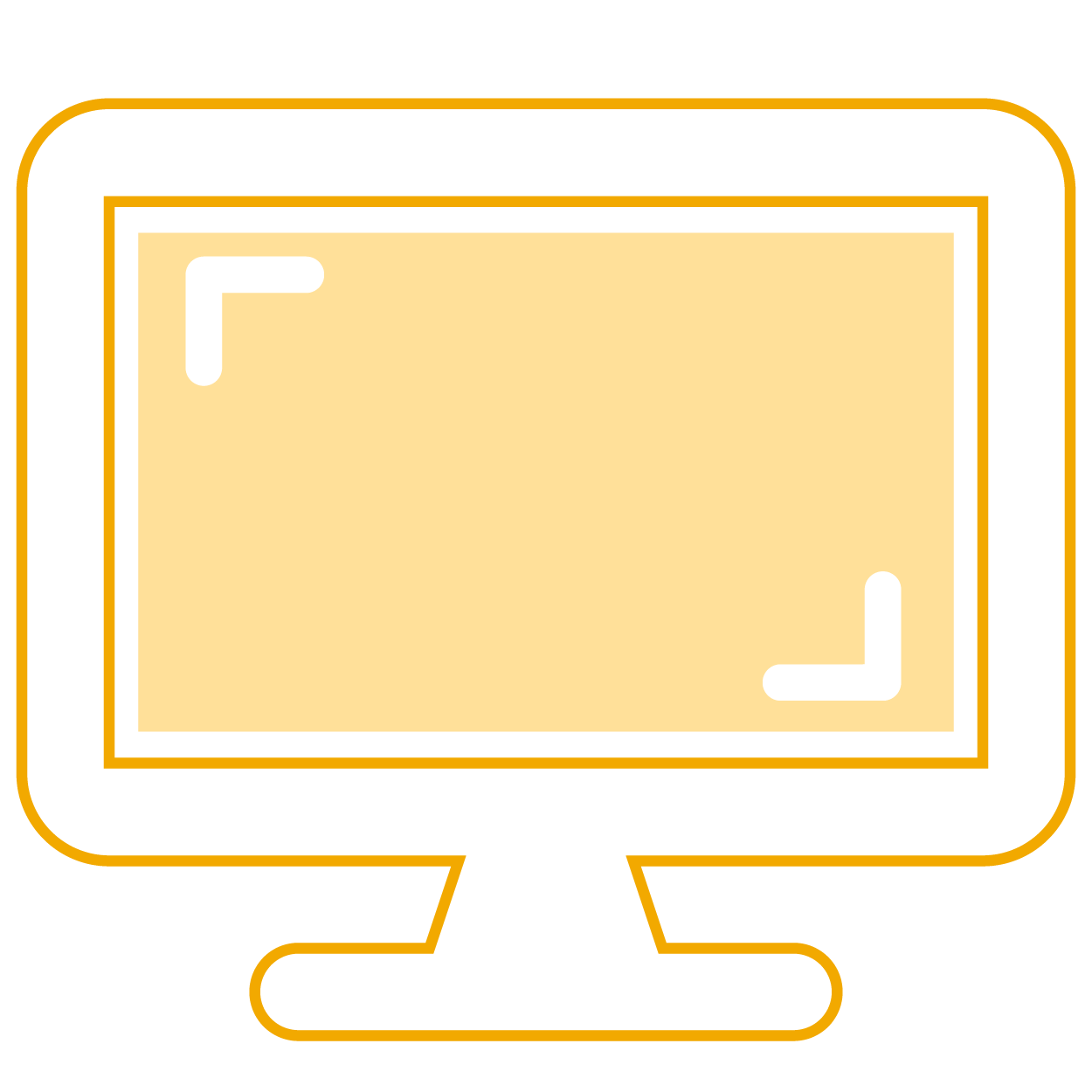 Intuitive candidate interface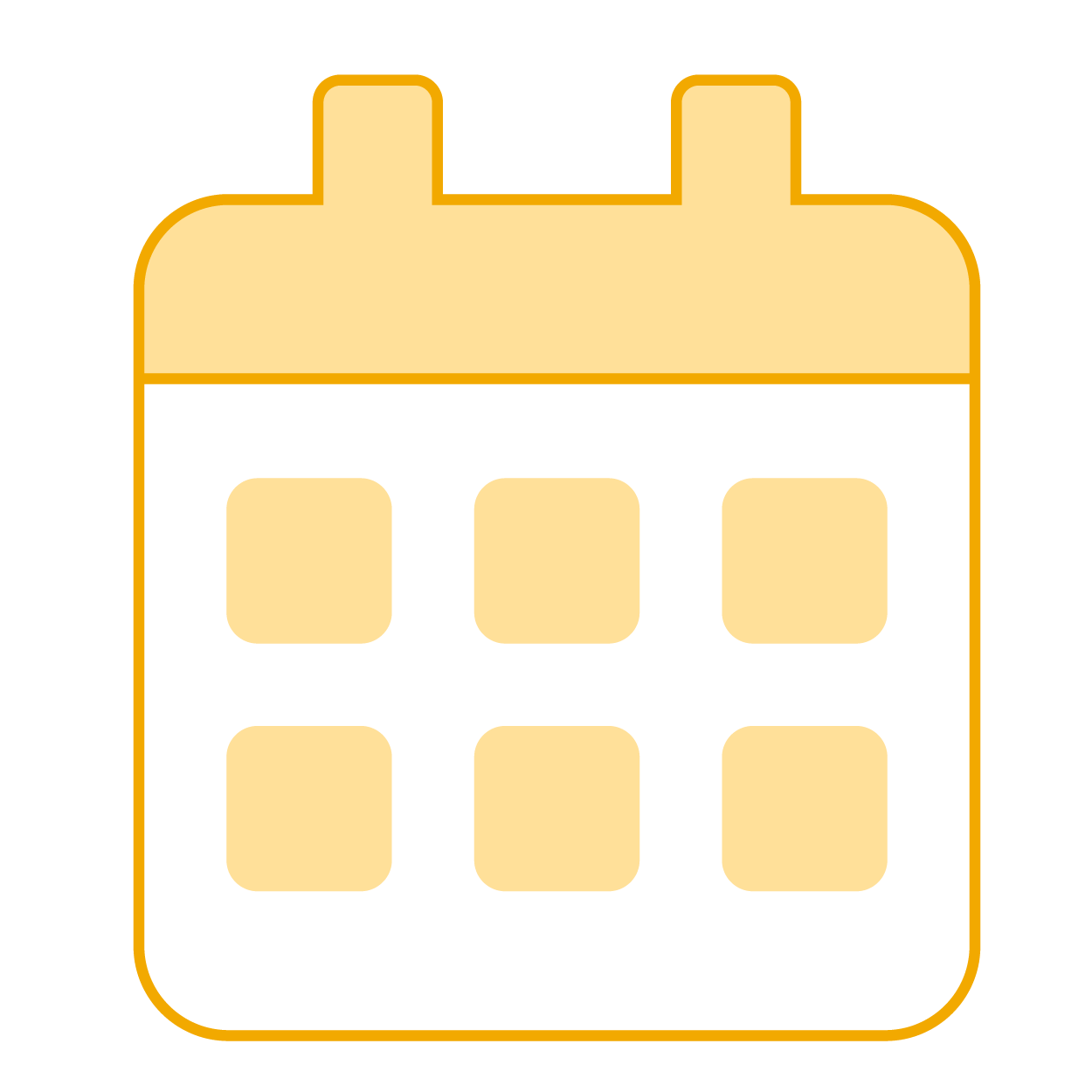 Candidate management and booking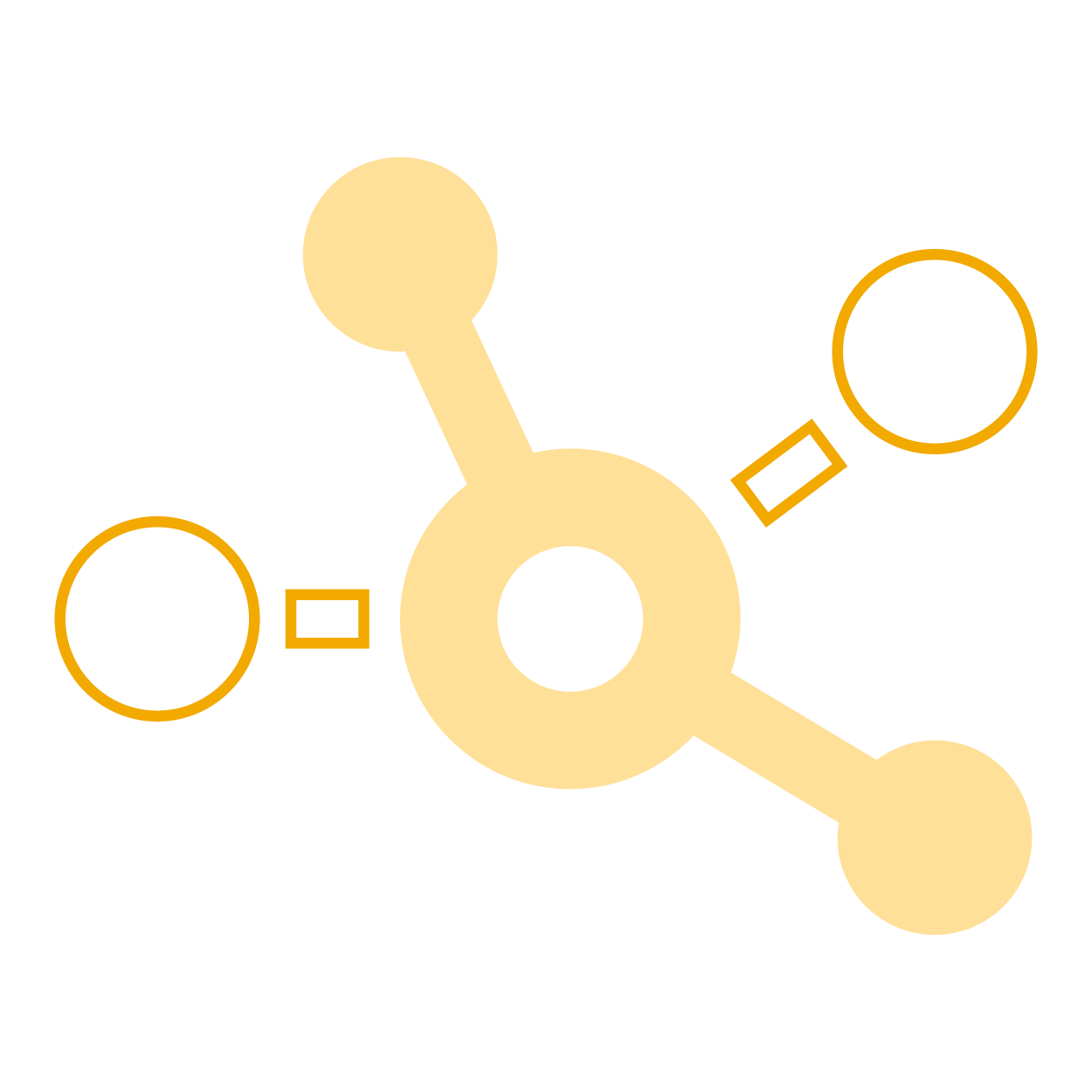 Workflow functionality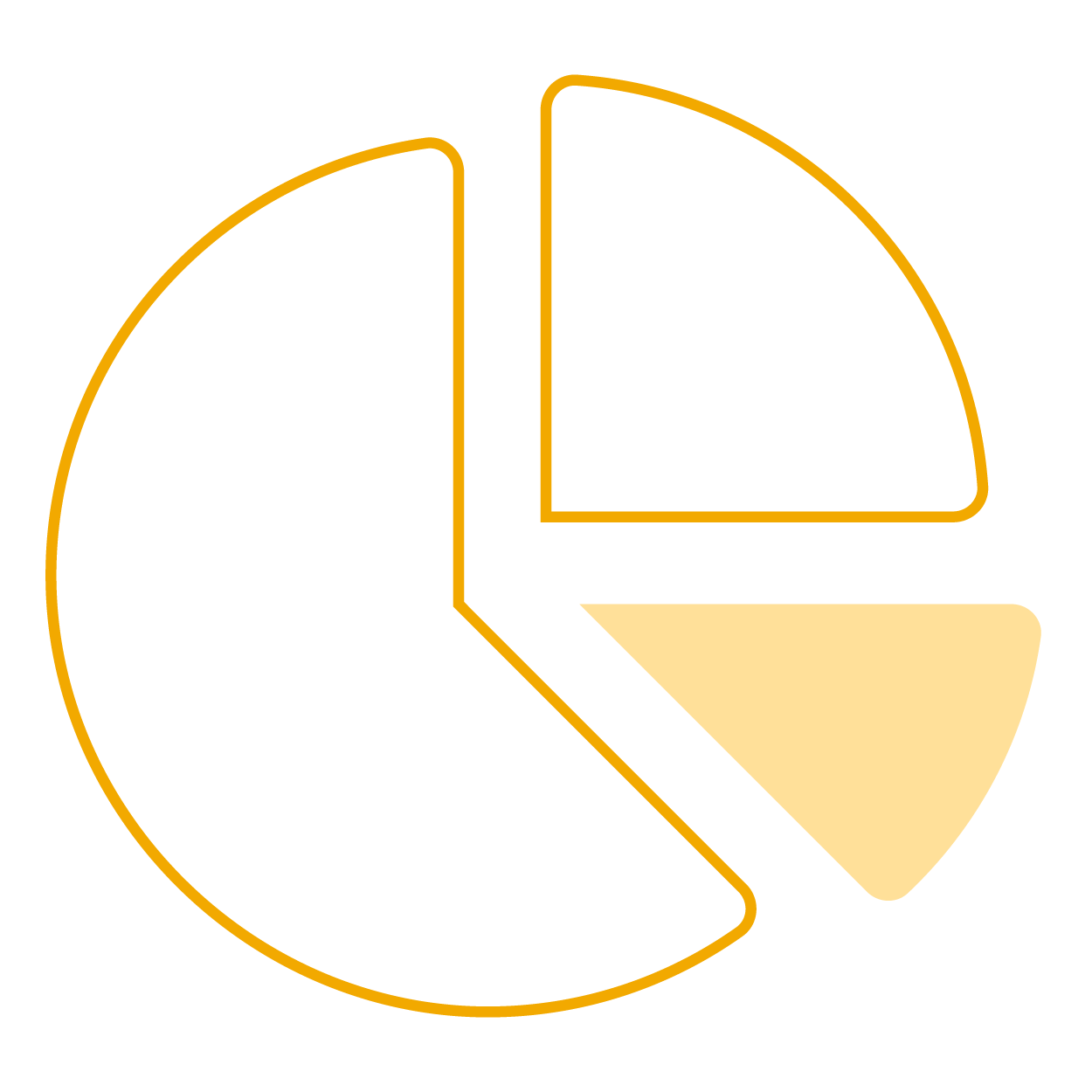 Reporting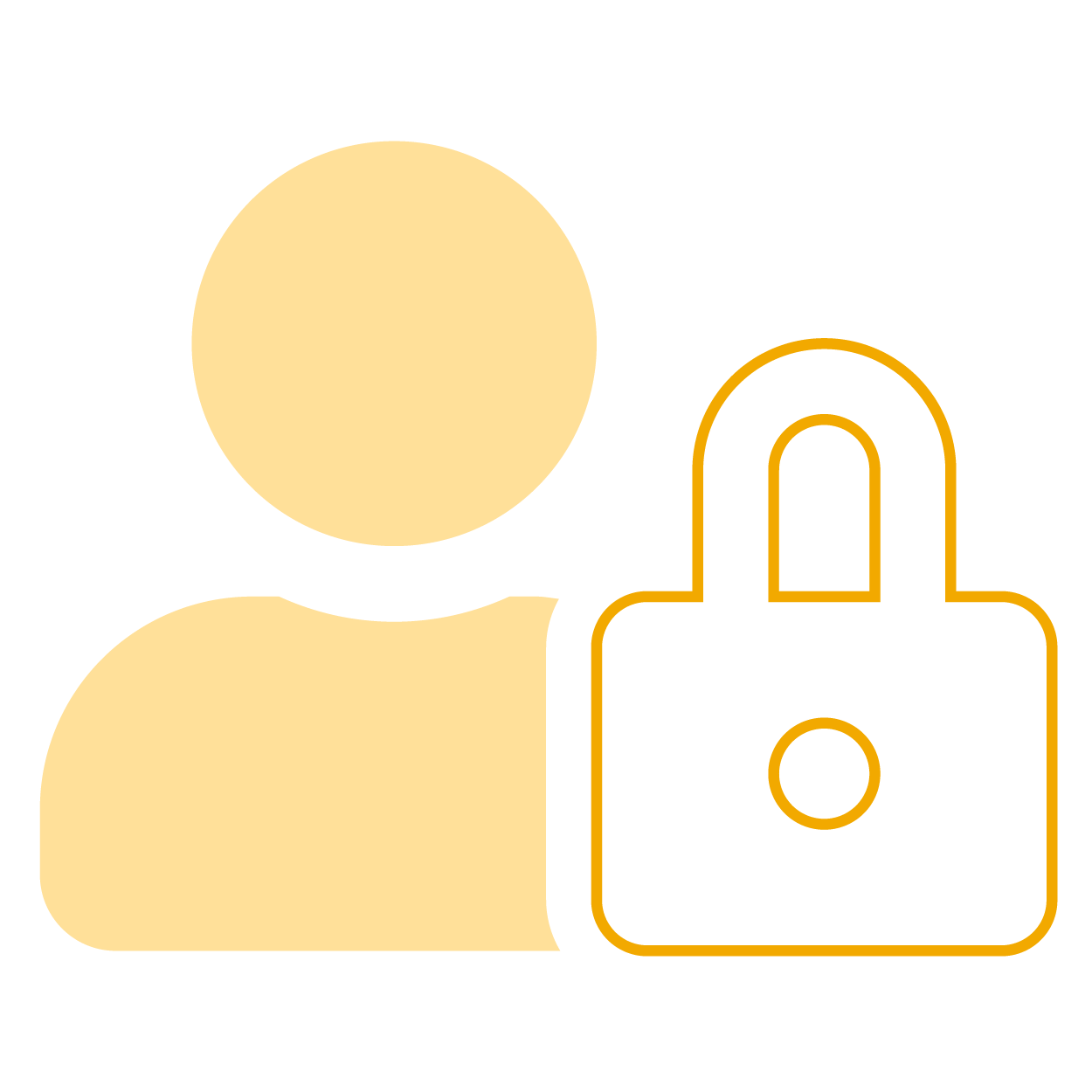 Data security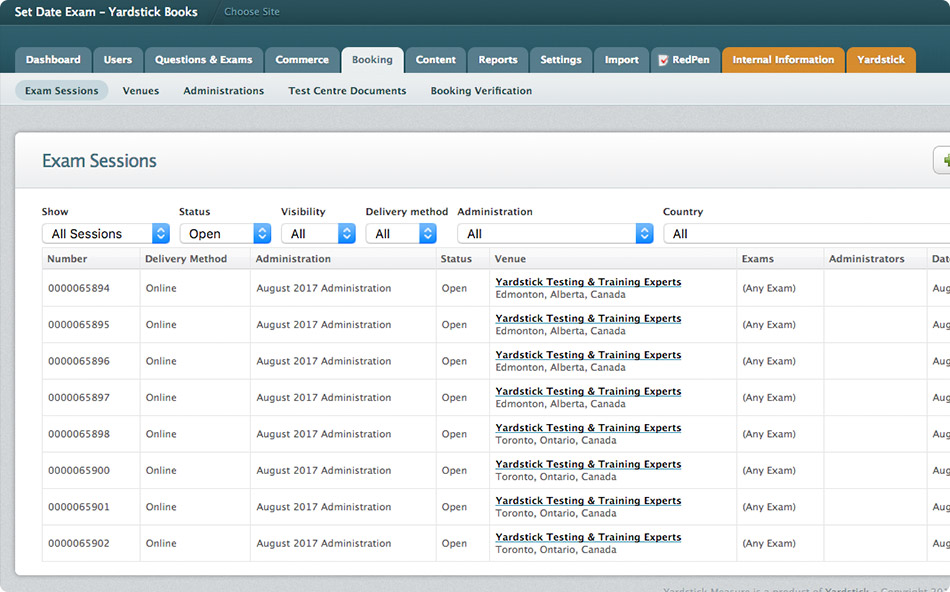 Exam management.
Measure™ is elegant, modern and secure, designed to seamlessly align with your brand and strengthen the systems and processes you already have. It stores items, tracks candidate accounts, coordinates bookings, and helps you generate sophisticated exams and reports, for 150 candidates or 10,000, when the stakes are high or low.
Exam delivery.
Measure™ stores items, tracks candidate accounts, coordinates sales, and helps you generate sophisticated exams and reports. With Measure's™ intuitive interface, candidates have everything they need to have a seamless exam experience. They can take notes, bookmark questions, access pre-approved online resources, manage exam time, and even change text size or language.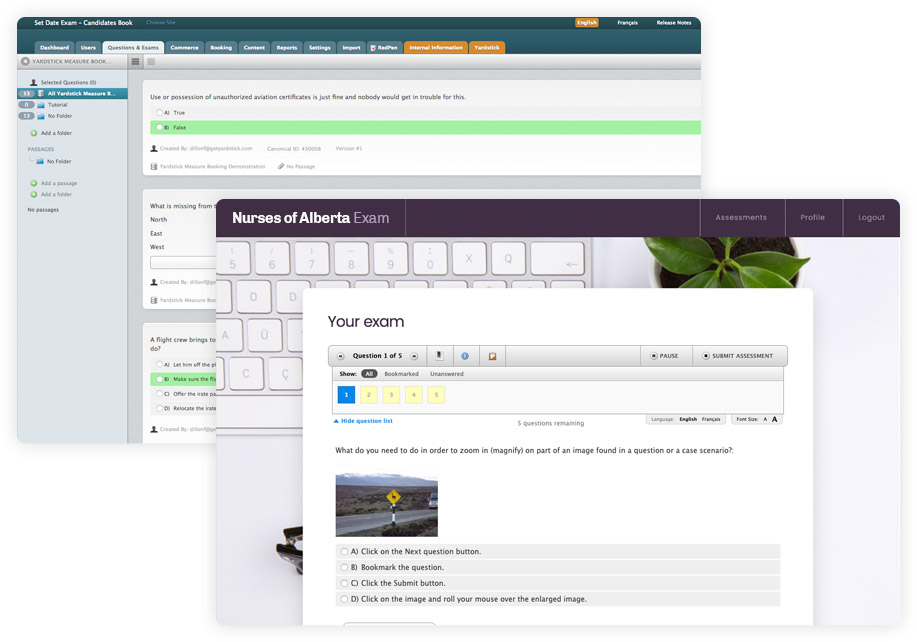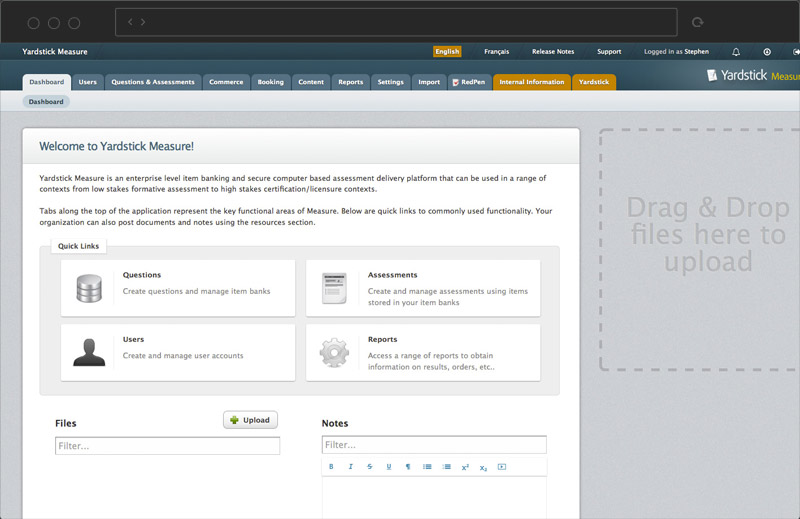 Exam delivery
A modern and intuitive user interface meets state-of-the-art functionality. Measure™ supports exams of any size, delivered in any location, from practice tests and small-scale remote exams to high-stakes certification and licensure assessments for thousands of candidates.
Features
Customizable Candidate Statement of Understanding
Locked Down Browser application
Copy/paste restriction
Intuitive question navigation and presentation
Integrated visual aids and resources
Bookmarking
Automatic saving
Optional timer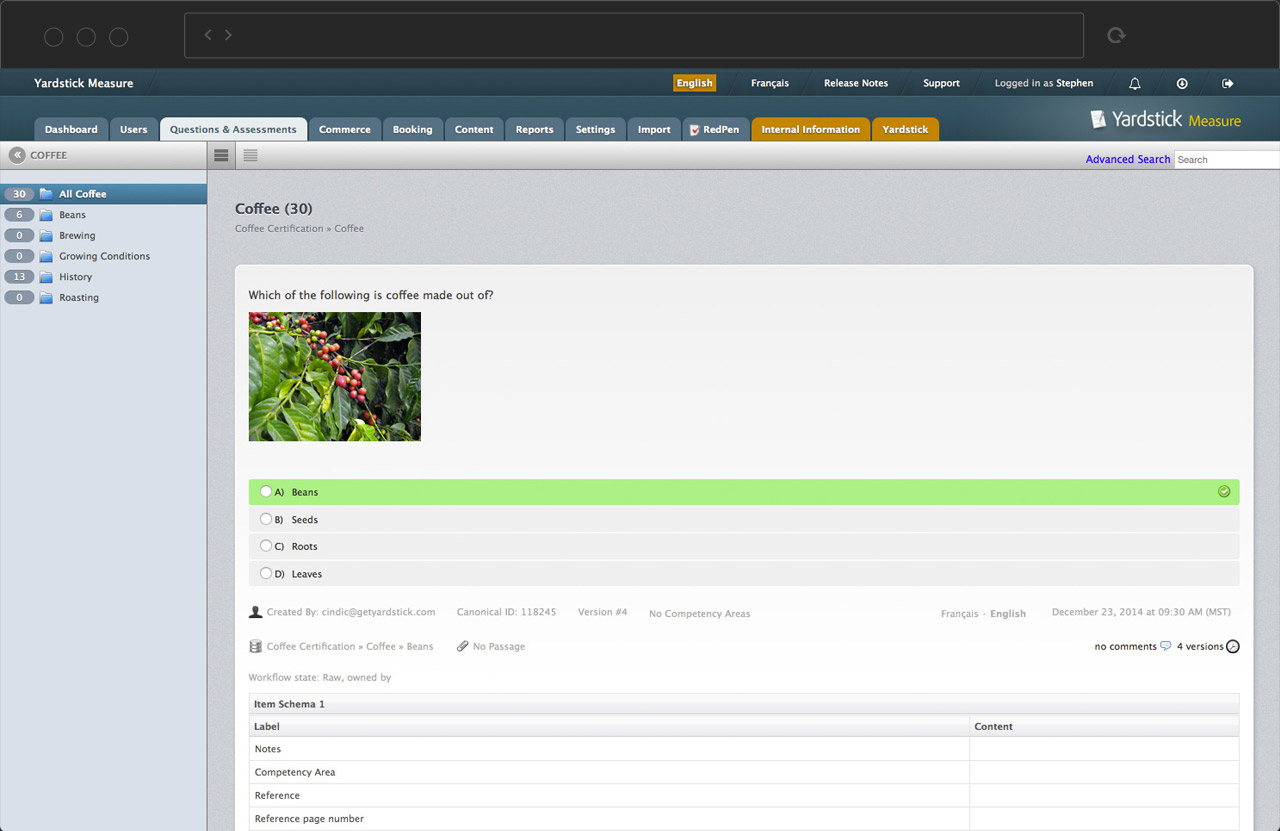 Item authoring
Measure™ provides a seamless item editor that subject matter experts and other writers can use to create, review, and approve questions for your exam. Easily add images, modify items, and track exam results with our flexible and robust functionality. Integration with Yardstick Itematic™™ to mass-produce multiple-choice questions.
Features
Multiple question types (multiple-choice, multiple select, numeric response and constructed response/essay)
Formatting options (bold, italics, underline, images, video, tables, bullets)
Passage/case scenarios that can be linked with items
Scoring rubric for long or constructed response questions
Bulk editing and importing Metadata, comments and rationale fields
Equation editor
Question history and rollback functionality Item enemies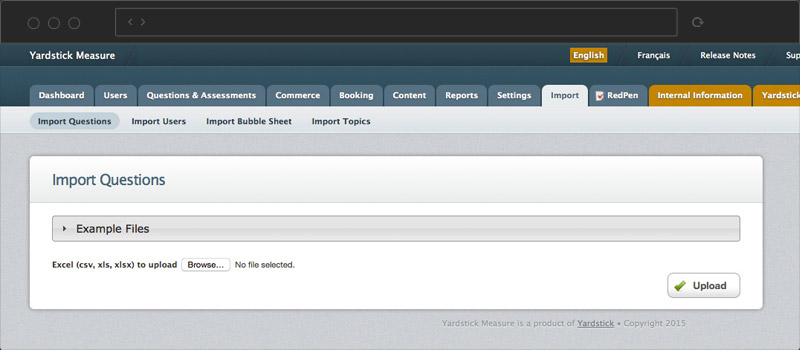 Item banking
Secure and organized storage for your questions is an essential first step to building defensible exams. Manage, review, and grow your item bank as a team with Measure's™ collaborative workflows.
Features
Unlimited item banks
Administrative permissions
Search options
Bulk importing and editing
Customizable metadata fields
Advanced workflow options
Folder-based organization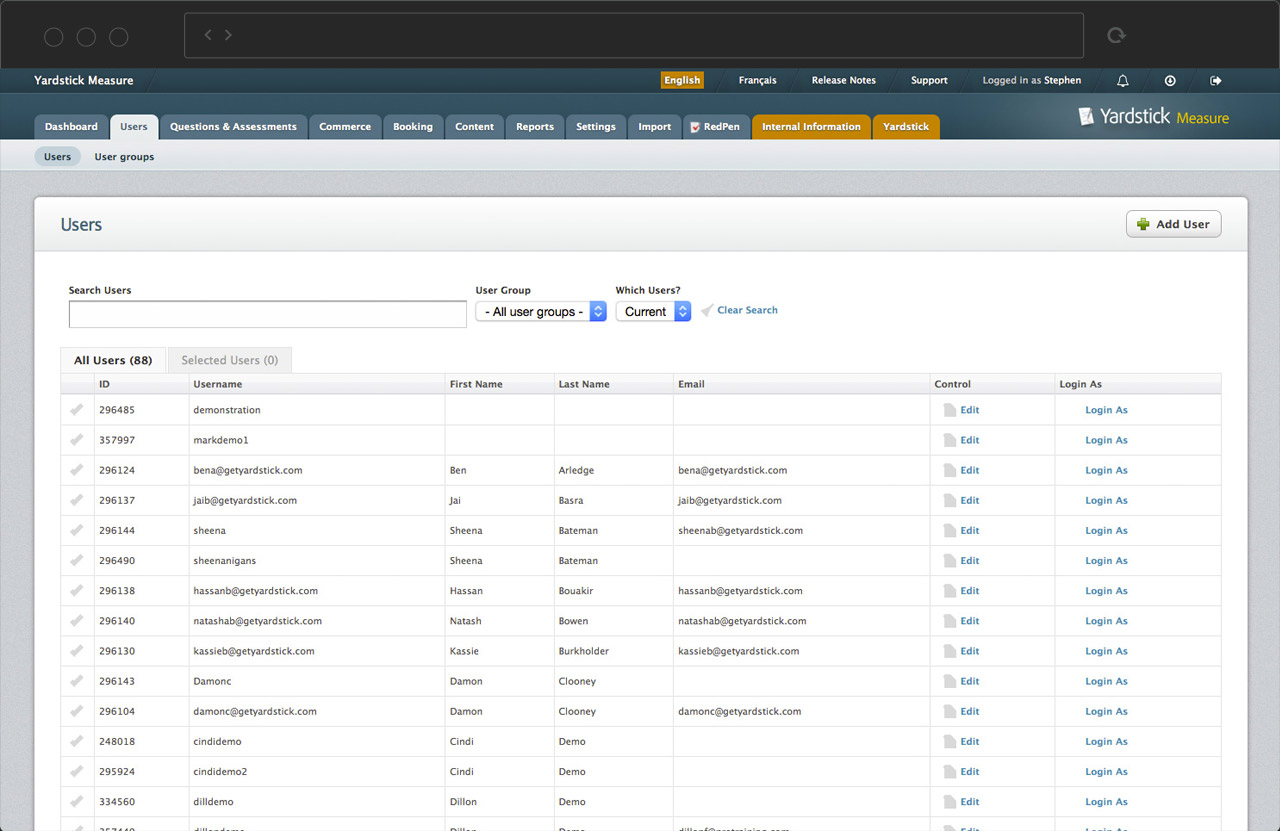 Candidate management and booking
Make the most of computer-based exam delivery with Measure's™ automated candidate management features. Candidates can purchase, book, and schedule exams online, access practice tests and tutorials, and receive reminders of upcoming exam dates. Organizations can monitor booking requests, purchase history, appeals, and exam results.
Features
Integrated PCI eCommerce system
Online scheduling and booking system
Integrated candidate tutorials and information
Automated stock and customizable email templates for candidate communication
Customizable candidate exam reports that can be used for real-time exam monitoring or post-administration appeals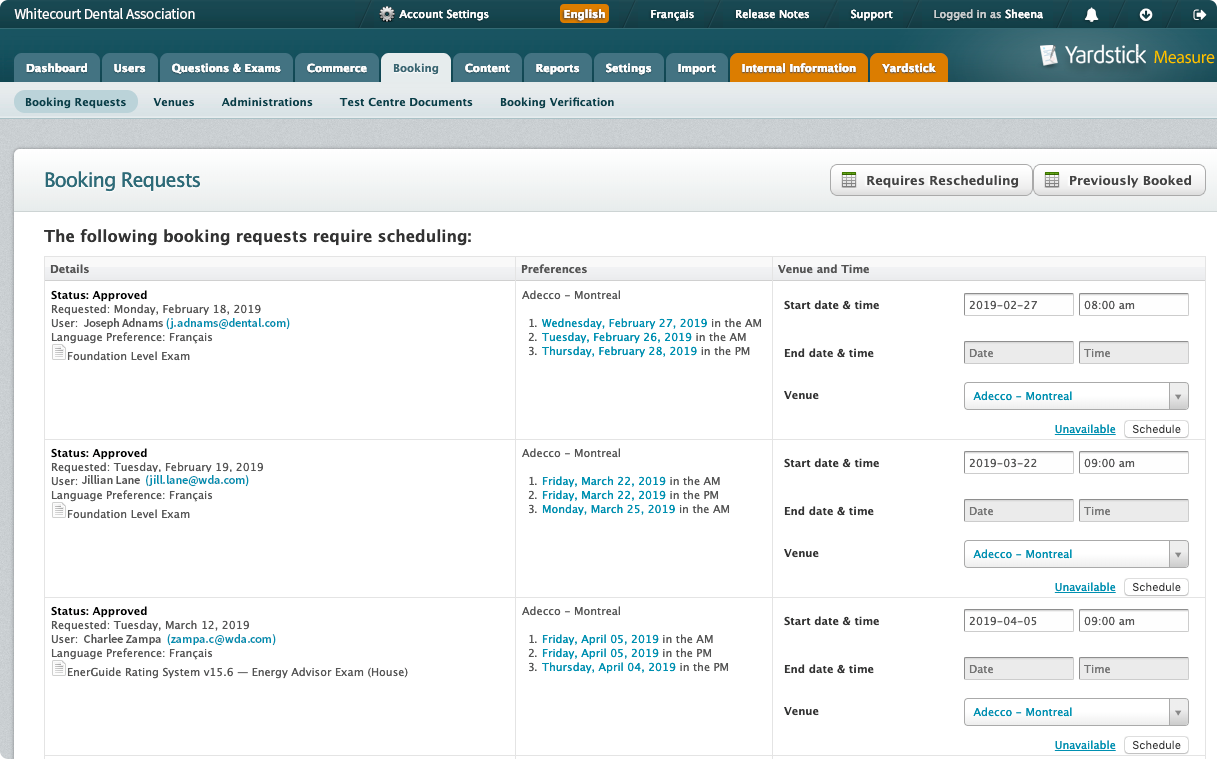 RedPen™ marking workflow
Integrated with Measure™, RedPen™™ helps you mark all formats of constructed response questions, from complex case scenarios to short stems with essay responses.
Features
Easy web browser access
Progress reporting
Notes and comment fields
Flexible scoring system (dichotomous and/or polytomous marking scales)
Resolve marker conflicts (items in consensus greyed out, items in conflict appear red)
Blind grading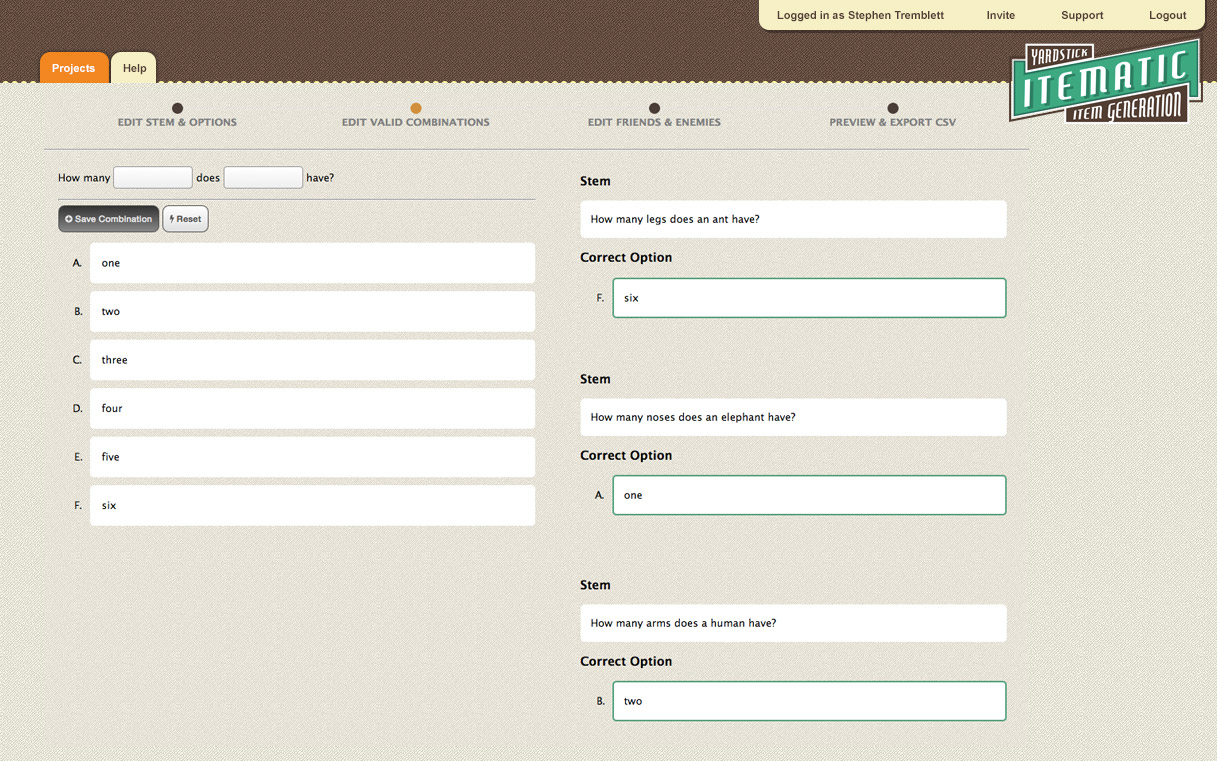 Itematic™.
Automatic Item Generation: Overcome writer's block with Itematic™. Writing items for your item bank can be a costly and time-consuming process. Itematic™™ helps you make the most of your budget and build your item bank quickly and efficiently. It works by breaking your question into multiple components based on grammatical structure. Your authors can create and populate templates, generating hundreds of items at once.
Developing exams that accurately test what candidates need to know and delivering them anywhere in the world. Literally.
Discover what we can do for you.