Our success is driven by the great people who work here.
Our team includes rockstars from diverse fields, from software engineering and customer service to facilitation and data analysis. Together, we've changed the lives of over 19 million people.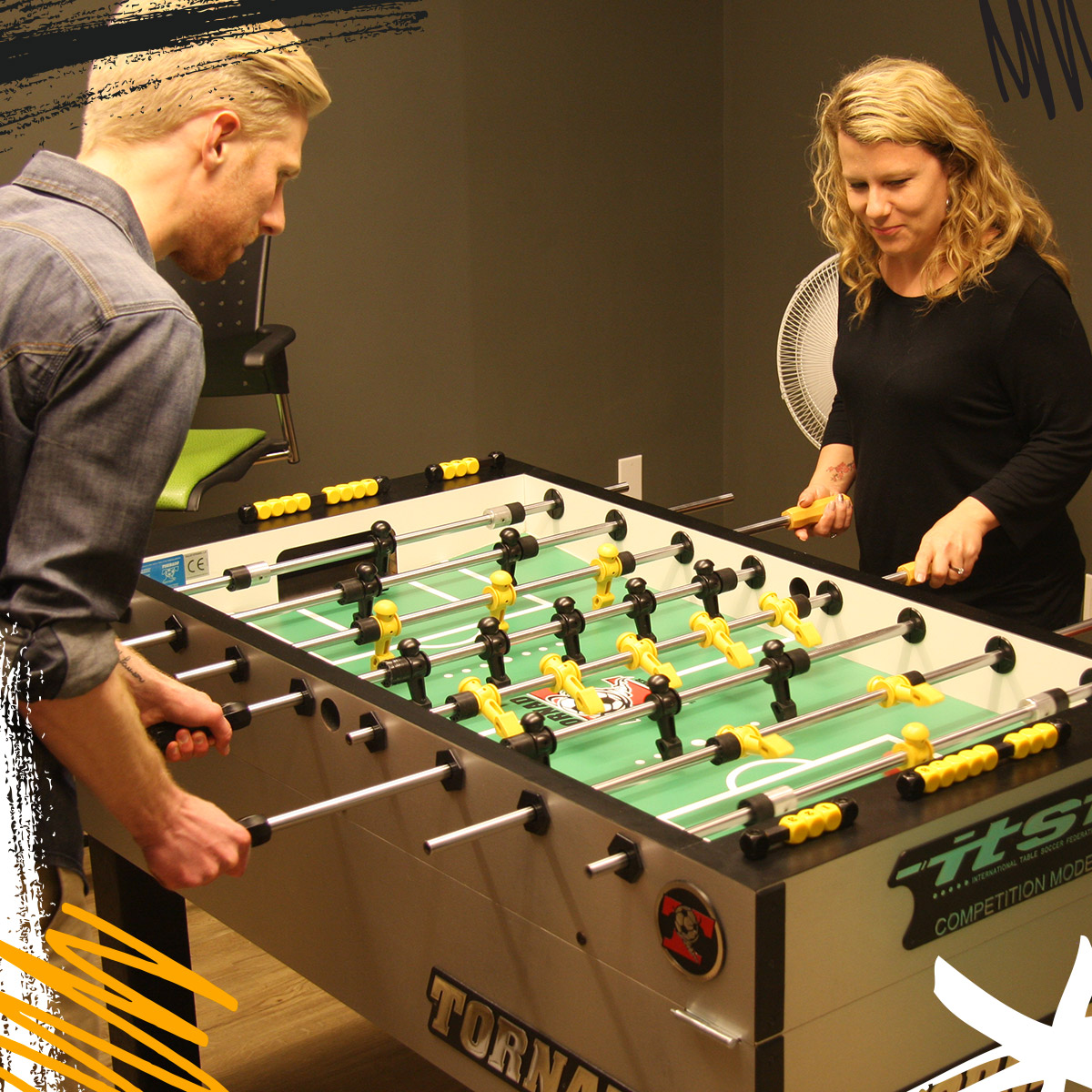 Foosball or boardroom, Yardstickers bring their best to the table.
Our people are our culture. Together, we celebrate milestones. We compete in foosball tournaments and celebrate shared achievements. We have fun and build relationships and trust. Then, we bring that trust into our work, where we challenge and support one another, communicate openly, and help every member of our team unleash their potential.
Open Fridge Fridays
As the week comes to a close we crack open the fridge and grab a beverage to toast our hard work. Choose your adventure: collaborate on a puzzle, hit the foosball table, or just mingle, unwind, and chat.
Celebrate You!
Each month our Social Committee brings together Yardstickers across teams and offices for special events. From Easter egg hunts and pancake breakfasts to the Yardstick Olympics, these events are not to be missed.
Yardstick Houses
Like Hogwarts, we believe that a little healthy competition can spark greatness, and loyalty. Points are awarded for participation in social events. At the end of the year the winning team wins the coveted house prize! Accio prize!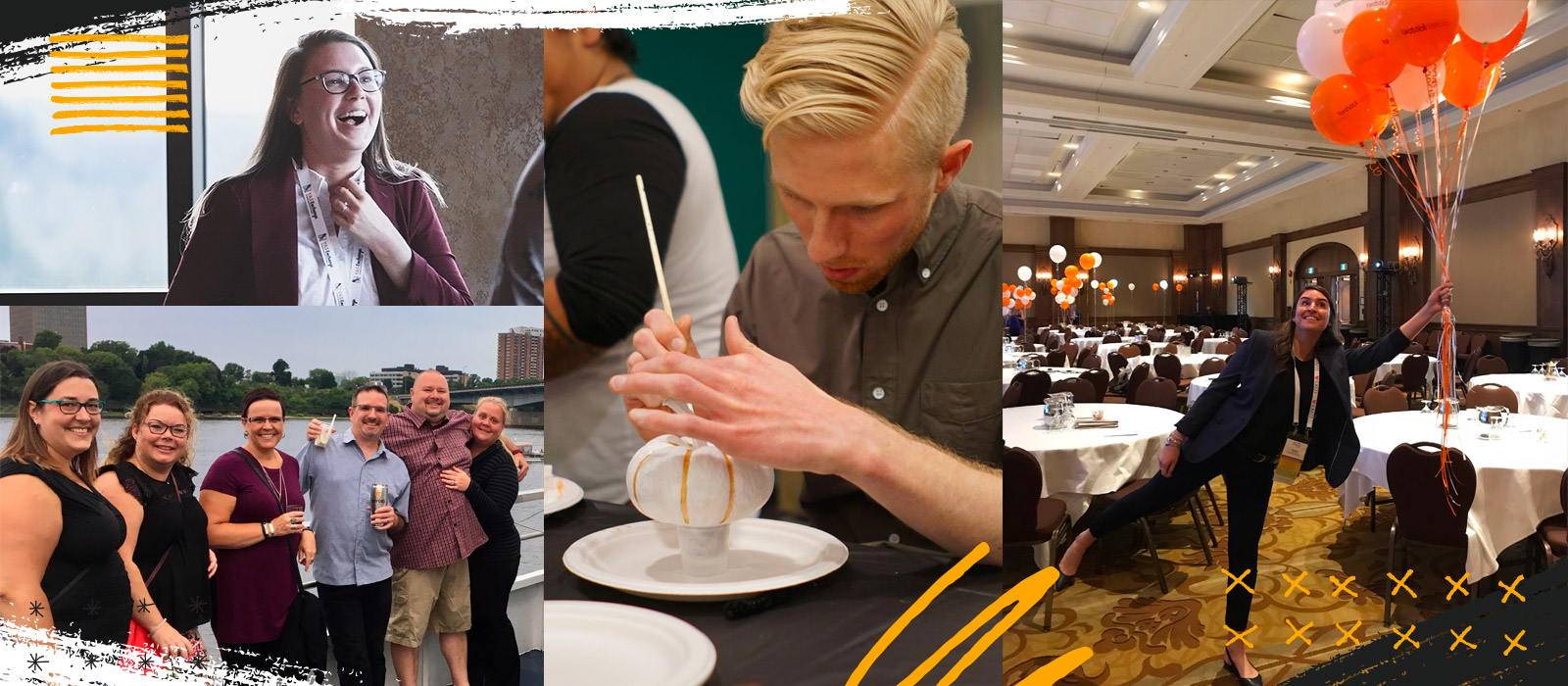 Benefits program
We offer 100% company-paid medical and dental benefits, for your AND your family. And that's just the start. Our Employee Assistance Program offers resources and 24/7 counselling in all matters of your life.
RRSP matching
Yardstick also helps employees prepare for their long-term financial wellness through a dollar-for-dollar RRSP matching program. We'll set you up with an account and match your contributions up to a maximum of 2% of your salary.
Paid time off
Need to attend your kid's soccer game? Feel a cold coming on? Or are you having an off week and just need to take a day to relax and recuperate? Work-life balance is king here and Yardstick offers 17+ days of flexible time off – to be used however you need.
Innovative workspaces
Open concept offices, conversation cubbies, and glass walls inspire collaboration. Bright walls and an all-you-can-drink coffee bar energize us. Built-in communication technology links teams across borders.
Recognition and kudos
Recognition is a big part of our culture. With a Slack channel completely dedicated to giving shout-outs and our employee-nominated Yardsticker of the Month program, we celebrate every win at Yardstick, big or small.