We believe in valid, reliable and secure exams that have the ability to change peoples' lives.
At Yardstick, we strive to create a culture that empowers the open-minded, inquisitive, and driven. We are hybrid by nature; aspirational and grounded, highly curious but also focused, analytical yet charismatic.
We love how each new hire adds to our culture. Ready to join us?
What We Bring to the Table
Get Ready to Bring Your Best.
That can include the boardroom or virtual trivia. A little competitive, a little strategic, a lot of fun.
Come Hungry.
Hungry for good work, never settling for just "ok." Also come hungry for Virtual Happy Hours and Open Fridge Fridays. Cheers!
Let's Get Social [Virtually]
From holiday gingerbread house competitions over Zoom and virtual murder mysteries to digital Parliament Days where we acknowledge our outstanding team members; there's always a way to celebrate together no matter where you are.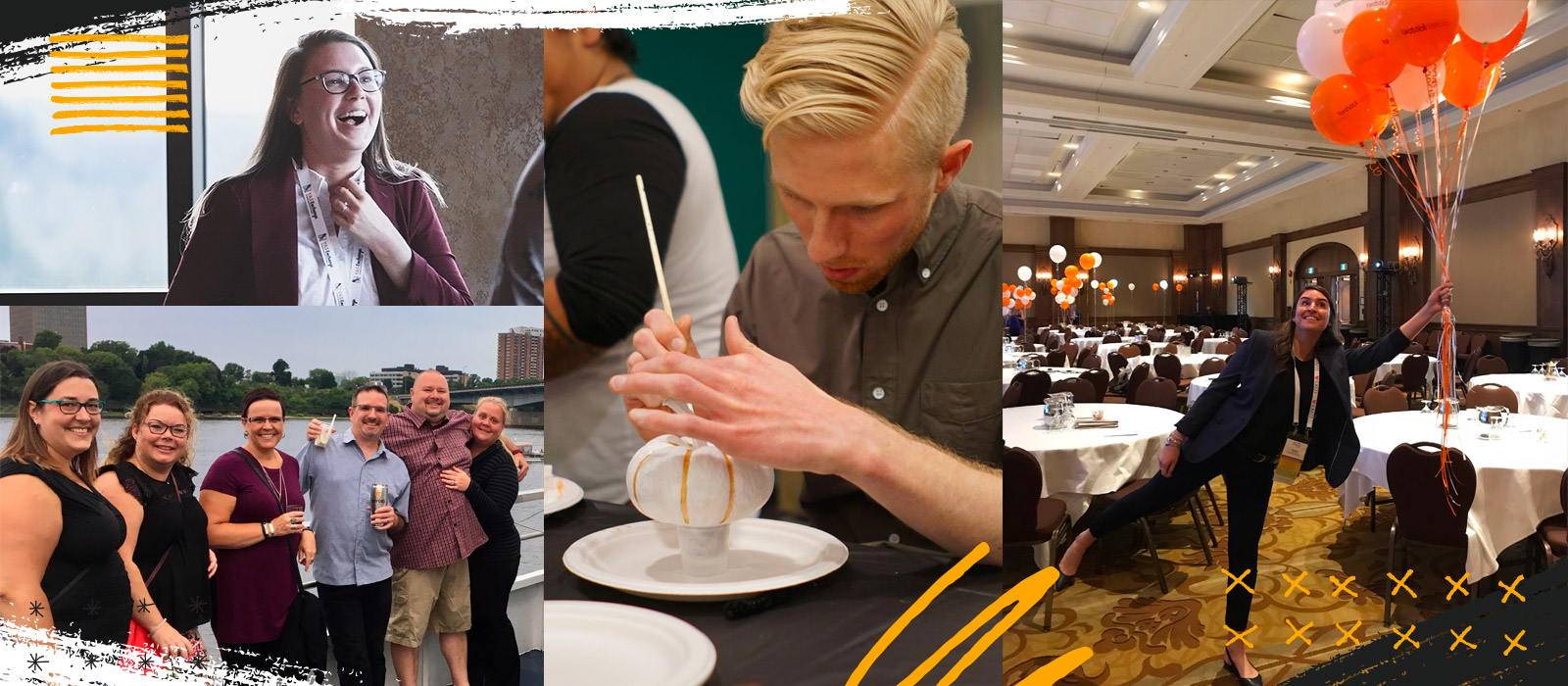 Benefits program
We offer competitive medical and dental benefits, for you and your family. Plus, our Employee Assistance Program offers resources and 24/7 counseling in all matters of your life.
RRSP matching
Yardstick helps employees prepare for their long-term financial wellness through a dollar-for-dollar RRSP matching program. We'll set you up with an account and match your contributions up to a maximum of 2% of your salary.
Paid time off
Need to attend your kid's soccer game? Feel a cold coming on? Or are you having an off week and just need to take a day to relax and recuperate? Work-life balance is king here and Yardstick offers 17+ days of flexible time off – to be used however you need.
Innovative workspaces
Open concept offices, conversation cubbies, and glass walls inspire collaboration. Bright paint schemes and an all-you-can-drink coffee bar energize us. Built-in communication technology links teams across borders.
Recognition and kudos
Recognition is a big part of our culture. With a Slack channel completely dedicated to giving shout-outs and our employee-nominated awards, we celebrate every win at Yardstick, big or small.