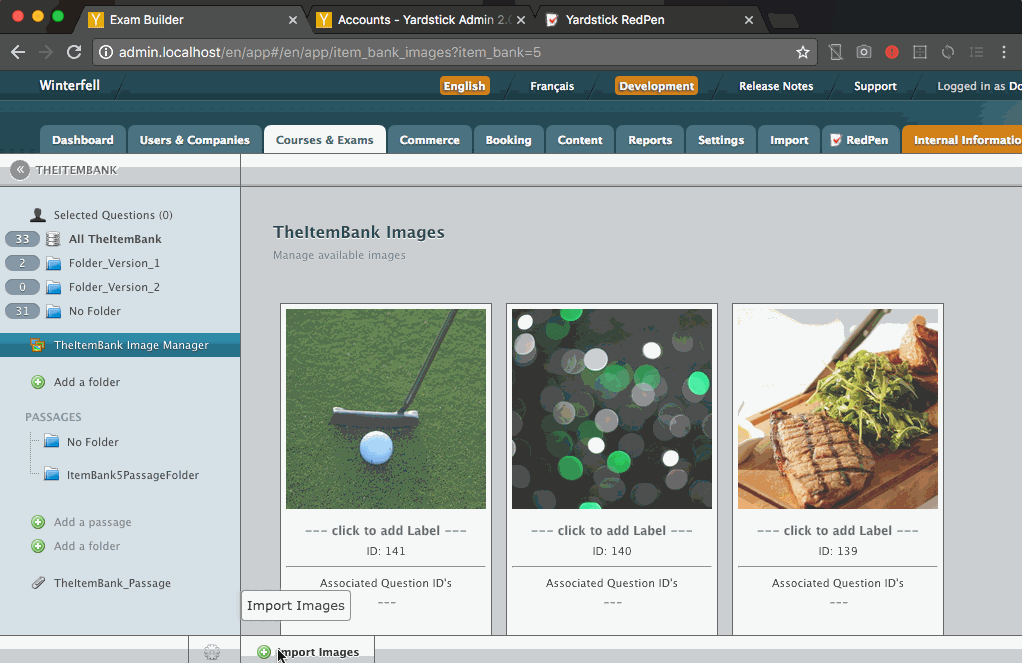 Accomplish more with Measure Image Library
Yardstick Assessment Strategies (YAS) developers broke new grounds again! Over the past year, our team has been hard at work researching and building a fantastic new tool for anyone who uses images in their assessments. We are thrilled to introduce you to our newest feature, Yardstick Measure™ Image Library!
The Image Library feature supports, by default, the storage and management of all images uploaded to Measure. Each Item Bank now has its own Image Library and appears in the panel, on the left side of the screen. For a visual of this new feature, please watch the video above.
Here's how Measure new feature will help you accomplish more:
a.Each Item Bank will have its own separate Image Library.
b. Inside the Image Library, you can:
Upload images (up to 50 images at a time),
Add/Edit/Delete image labels,
See associated question ID's for each image
Delete images (you will not be able to delete images that are attached to items to ensure a fail safe).
c. In the Item Editor, there will be a new button in the Text Editor toolbar where images from the Image Library can be attached (see Figure 1).
d. Questions without an Item Bank will also have their own separate Image Library with the same functionality.
Figure 1. "Text Editor Toolbar" Image library button



What this means to you?
All existing images will not be affected by the improvement deployed on Yardstick Measure™. As of now, any new image attached or imported will automatically use this new feature. Existing images have not been transferred automatically to the Image Library and will require being migrated before being able to attach the images to items. Upon request,  your YAS team would be delighted to migrate existing images in a client's account.
We hope that you will benefit from the efficient feature the Image Library offers! We are excited to collaborate with you and receive any feedback you may have on our newest image library feature.