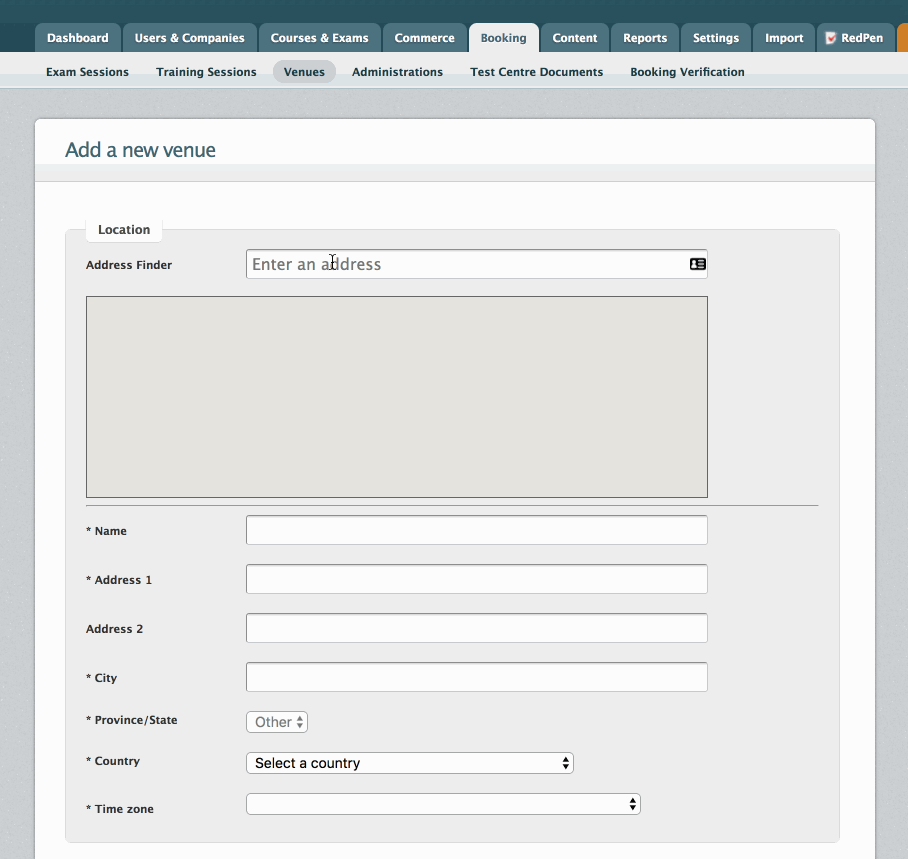 Yardstick Assessment Strategies (YAS) is excited to introduce you to our newest features: Autocomplete, Visual Confirmation & Venue Time Zone, the perfect tools to improve your experience when creating and/or modifying venues on Measure. We've updated three powerful capabilities by rendering them more user friendly and simplistic:
Autocomplete – When you are entering an address, it will now auto-fill form fields (for English addresses only).
Visual Confirmation – A map will be generated once you have entered in the address where you can preview and confirm the address/location.
Venue Time Zone – The ability to set a time zone for venues. This is an important improvement for those of you that deliver examinations in other time zones!
Enjoy a seamless and hassle-free venue selection experience in Measure! If you have any questions or feedback, please let us know.