Yardstick Assessment Strategy's President & COO, Dr. Isabelle Gonthier, is slated to present at the American Board of Nursing Specialities (ABNS) Conference on October 5th.
Dr. Gonthier is an industry leader in exploring the impact of remote proctoring on exam validity.
The 90-minute presentation is called: How does remote proctoring 'rival' test-center exam delivery: An informed discussion through data and lessons learned.
About the Presentation:
In today's fast-paced and technological world, certification programs must remain current and relevant, and more importantly, have to be innovative and willing to push the limits to serve their candidates and maximize access and flexibility while preserving the rigour and integrity of their programs. The International Code Council, the organization responsible for the development of model codes and standards used in the design, build and compliance process to construct safe, sustainable, affordable and resilient structures, has been pushing these limits by implementing Pronto, providing access to a number of their certification exams through remote proctoring. Remote proctoring enhances convenience and access for candidates, but how does it compare from a psychometric and exam delivery standard perspective to delivery in brick and mortar test centers?
This presentation will focus on a comparative review between test center and remote proctoring delivery, reviewing data points such as item performance, pass and fail results, time spent, number and types of irregularities, geography, and candidate satisfaction. Key elements related to exam security, standardization, proctoring methods, as well as lessons learned on the implementation of remote proctoring will be provided and discussed with the audience.
Learning Objectives
Review key considerations related to remote proctoring compared to test center exam delivery as it relates to security, standardization, validity of results, and candidates' satisfaction.
Identify critical elements leading to a successful implementation of remote proctoring.
Identify lessons learned in implementing remote proctoring and marketing and communicating with candidates.
Presenters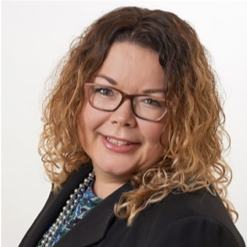 Isabelle Gonthier, PhD
President & COO, Yardstick Assessment Strategies
Dr. Gonthier leverages her years of experience in the credentialing and testing industry in providing strategic direction at Yardstick Assessment Strategies for all aspects of the business, including psychometrics, exam administration and operations, product development and implementation, business development, and research and development. Over the course of her career, Dr. Gonthier has managed the development and administration of large-scale licensure and certification examinations and assessment tools for various professions in the health, financial, and IT sectors. She is currently a psychometric commissioner and the Chair of the NCCA commission and is involved with the conference executive committee for the Association of Testing Publishers (ATP).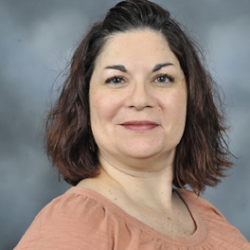 Michelle Porter, CAE
Director – Assessment Center, International Code Council
As the Director of ICC's Assessment Center, Ms. Porter oversees all aspects of test development, test administration, and recertification toward ensuring valid and reliable examinations according to nationally recognized testing standards. This is accomplished using both in-house staff and external volunteer subject matter experts as active leaders in their fields of inspection, plan review, and construction. Ms. Porter also acts as liaison for all test and program information with ICC's testing and strategic partners, as well as internal ICC stakeholders.
Before joining ICC, Ms. Porter worked for two general contractors as an estimator for high-end residential and commercial projects, and in project management for a commercial construction scheduling firm, coordinating schedules for multi-million dollar new construction and retrofit projects.
Ms. Porter earned a B.S. in English with a minor in Psychology from the University of Montevallo and has actively worked in construction-related industries for 20 years.
The 2019 ABNS Conference is held at the Chicago O'Hare DoubleTree Hotel between October 3rd and 5th.
Information about the conference schedule is available HERE.